Bob (Stanley) Buick (Sub-A 1946) now living in Queensland, Australia
---
Click anywhere on the photo to return to the previous menu.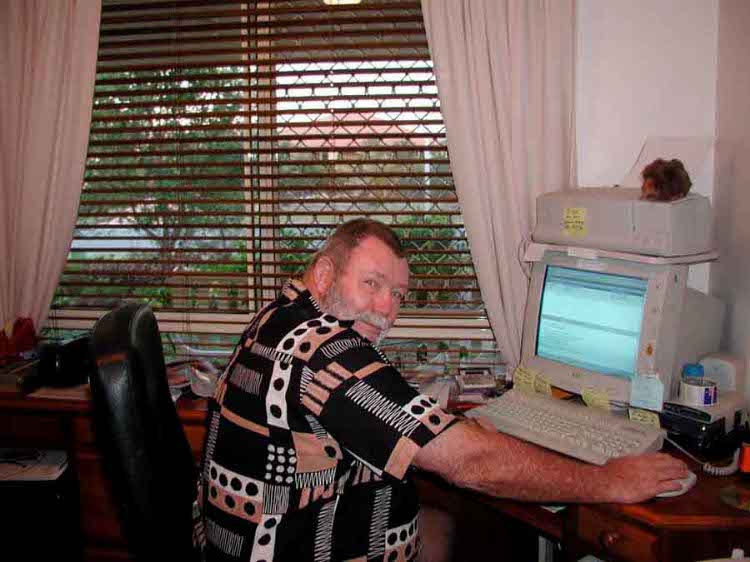 Bob, pictured at home in Glenfields, Queensland.
I am Bob (Stanley) Buick who used to live in the bungalow "Rockstone" off in Beta Road, then at 26 Victoria Rd, and now on the Sunshine Coast Queensland. My family left for Australia in January 1954.
Send e-mail to me at bobbuick AT netspace DOT net DOT au
Robert S Buick MM
24 Mountain Ash Drive
Glenfield, Queensland 4557
Australia

Phone: +61 7 5452 5890
Mobile: +61 428 545 258
My personal web site http://www.bobbuick.com includes Buick's Viet Nam page and Australian War and Service medals 1939-2000. There is also a link to a site that is designed to create discussion to how Australia should be governed if we become a republic and the Aussie flag.