Moira Clark (Sub-A 1959) now living in Saskatoon Canada
---
Click anywhere on the photo to return to the previous menu.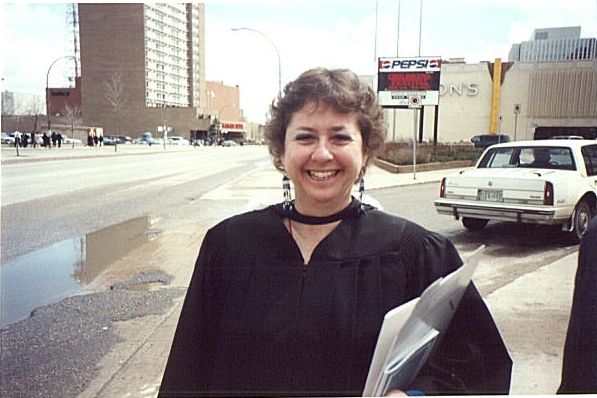 Moira Clark, now Brownlee, pictured in Saskatoon, Canada, 1999.
My maiden name is Clark and my married name is Brownlee. Before moving to Calgary in July 2001, I lived in Saskatoon, Saskatchewan, for 29 years. I always wanted to be a Social Worker and finally I almost got that wish except I decided to change direction half way through university. So in 1996 I obtained a BA majoring in Sociology with a minor in Native Studies. Until the move to Alberta I taught conflict resolution and mediation skills to children in the local elementary schools in Saskatoon. My husband is an ordained Presbyterian Minister and we have three "Canadian" daughters. My husband too is Canadian.
My present e-mail address is tmbrownlee AT hotmail DOT com