Stephen Hakesberg (Sub-A 1958) now living in Nuuk, Greenland
---
Click anywhere on the photo to return to the previous menu.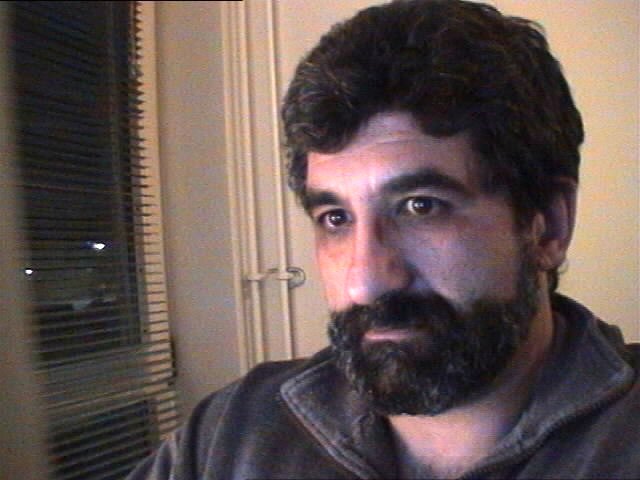 Stephen Hakesberg - who at one time was the only South African living in Greenland.
After leaving SA I lived on a kibbutz in Israel (Mishmar Hasharon) close to Natanya for about two years. I spent some time in London where I studied psychology enrolled on a Ph.D. program at the University College of London. After that I left for the States, San Francisco to be more exact, where I continued studying psychology at Berkeley University, at the same time surfing the coasts (I must admit I miss Glen Beach). I then moved to Copenhagen, Denmark where I met my wife Lone. She too is a psychologist and we have two daughters Marika (21) and Lea (7). I speak mostly Danish and some Inuit now and I am afraid that my English has paid the price.
For a number of years I lived in Nuuk the main city of Greenland where I ran a treatment centre for the development of culturally sensitive treatment methods for violent aggressive Inuit (Eskimo) male youths. Those who remember me from school will not be surprised.
A special thanks to one of my teachers Lyn (Ofsowitz) Houghton. She meant the world to me and she will always be a very important part of who I am today.
My aplogies to our head prefect at the time Robert Lennox. I think I made his life hell...
Send e-mail to me at hakesberg AT sport DOT dk
Stephen Hakesberg
Øksnebjergvej 17
5230 Odense M
Fyn
Denmark

tel: +45 6073 4149