CBS Seniors Reunion
The Big Day - 21st April, 2006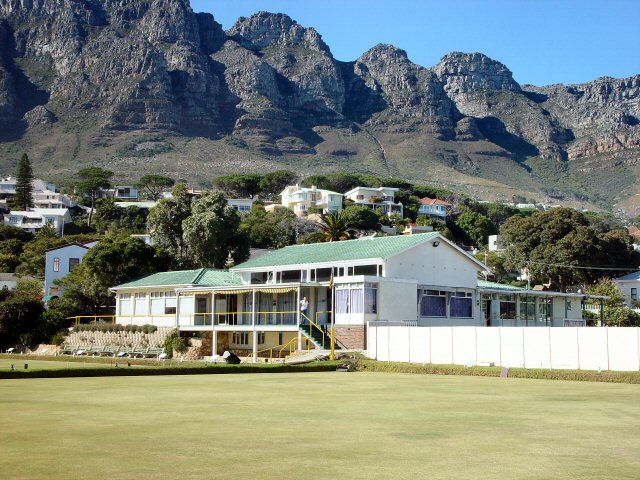 The Camps Bay School Seniors reunion on 21st April 2006 was very special for the 150 or so former pupils who attended the event at the Bowling Club. The clock was turned back 50+ years and by the time the day was over a lot of people were very hoarse!
It is hard to adequately describe the excitement and emotion of the occasion. Perhaps the best way of conveying the spirit of the day is in pictures. The following gallery is a collection of digital images, courtesy of several intrepid amateur photographers.
Acknowledgements
The success of the 2006 Reunion was in large measure due to the 150 or so former pupils who attended and had a great time. However, the event would not have happened at all without the considerable time and effort put in by a number of people. Particular thanks are due to:
The organising committe of Nel Latimer, Pam Edwards, and Gerda Bus.
The supporting cast of Tony Toms (Pam's husband) and John Mitchell (Gerda's husband).
Colette Kessell, Lyn Latimer, and Anne Lockhart who provided and arranged the table flowers.
Hugh Killops who did a magnificent job as guest speaker.
Several anonymous donors of money and time who helped keep costs down and the books balanced. They know who they are.
Hints and Tips
When browsing web pages, the F11 key toggles between Full Screen and Normal viewing mode. Full Screen mode lets you see a lot more of the page on your display. Try it now and see the difference!
On most of the pages on this site, clicking on a photograph will show you a bigger version and clicking on the bigger photograph will take you back to where you were.
Many of the images on the Camps Bay site are accompanied by text that appears underneath the photo. If you don't have a big display screen, or your display resolution is not high enough, you may need to scroll down in order to read it.
You will find clickable navigation links/buttons at the top and bottom of this page and on many other pages on this site. Occasionally you will reach a page with no specific return link. When this happens you can use your browser's Back button to return to the page you came from.